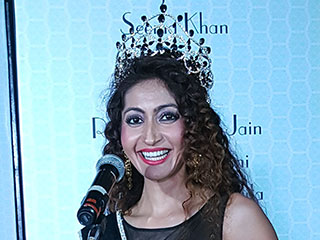 Style for Smile - Fundraiser
Light of Life Trust was initiated in 2002 by Mrs. Villy Doctor to support the underprivileged children, women and senior citizens in the rural parts of India. Project Anando reinstates probable school drop-outs who are orphans or single parent children, from rural parts of Maharashtra, Gujrat and Madhya Pradesh.
Project Anando has done intensive work with more than 10,000 such families, in the most challenging remote and rural parts of the country like Nandurbar, Washim, Khandas, etc. Today those families are self-sufficient. Today, these children have moved from selling flowers to being front desk officers, from working in brick kilns to becoming optometrists and from daily wage labourers in farms to agriculturists. Light of Life Trust has brought families out of the poverty cycle.
Year 2015-2016, Anando has shifted its attention to Vidharba district. Today, 4,300 villages of Vidharba are facing a grim situation of drought and dry wells. Farmers' suicide cases have disturbed the entire nation. Only 22% of this population is educated. Research tells us that the root cause of poverty is illiteracy.
The Style for Smile event which comprised of a Fashion Show, was held on 16th Dec., 2015 in Mumbai, to create awareness about the above issue/s and to raise funds for helping the poor families in Vidharba. Maadhuri, as Mrs. Earth International 2015-16, addressed the august gathering and appealed to them to donate generously for such a worthy cause.